Wabash Telephone Cooperative Lends Wabash General Hospital $1 Million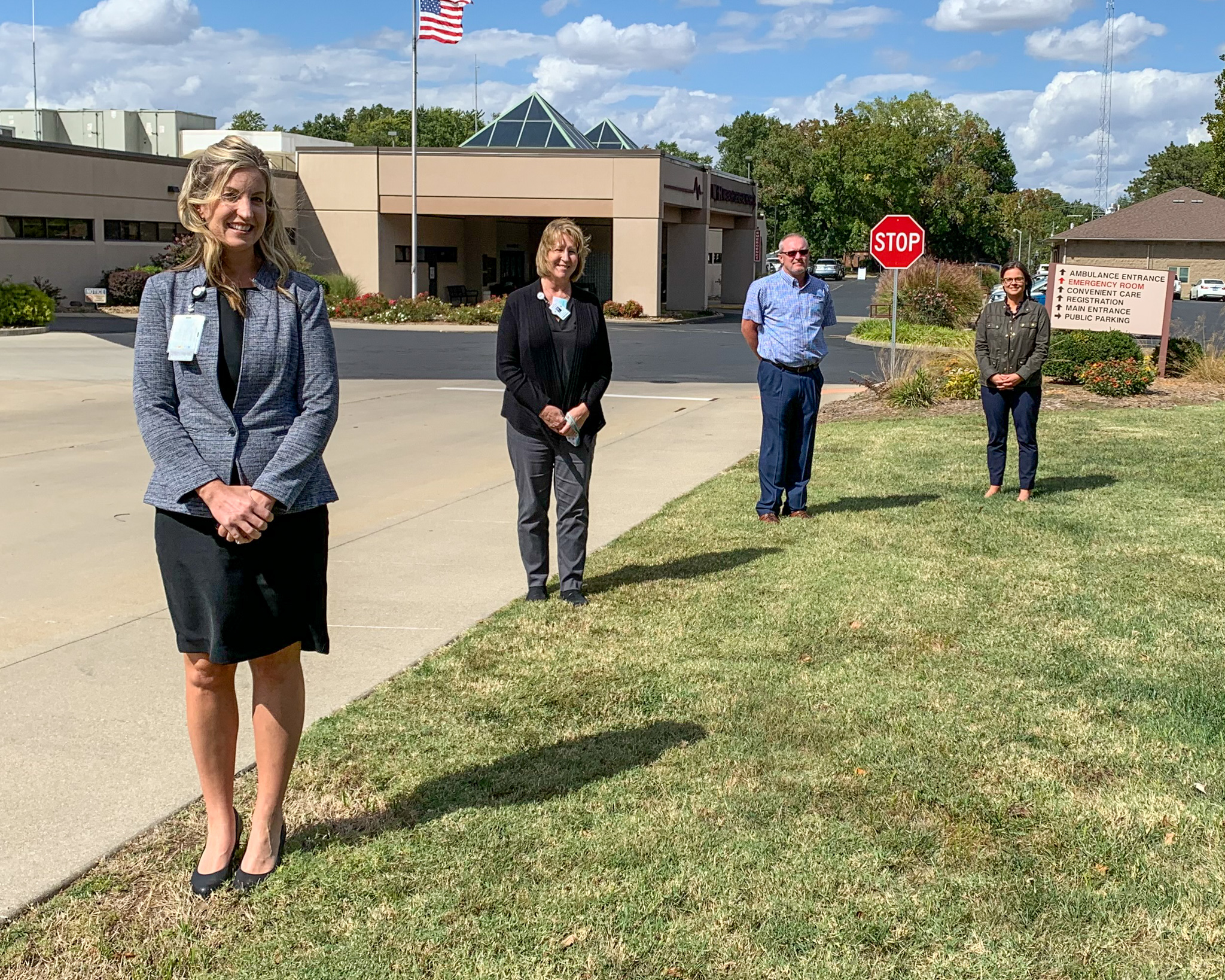 Pictured Left to Right: Karissa Turner, President/CEO of Wabash General Hospital, Lynn Leek, CFO of Wabash General Hospital, Barry Adair, CEO Wabash Communications Co-op, & Marry Warren, Business Programs Director for USDA.
Louisville, IL, Sept. 28, 2020 – USDA has announced that they will be providing a $1,000,000.00 USDA Rural Economic Development Loan and Grant Program (REDLG) to Wabash Telephone Cooperative who will then relend the funds to Wabash General Hospital located in Mount Carmel, Illinois.
REDLG is a program that provides funding for rural projects through local utility organizations. USDA provides zero-interest loans to local utilities, which they, in turn, pass through to local businesses (ultimate recipients) for projects that will create and retain employment in rural areas. The top recipients repay the lending utility directly. The utility then is responsible for repayment to USDA.
These said funds are being relent to the Hospital at zero percent to construct a new medical office at their current campus and to add additional space at their Orthopedic building. The medical office will house 50 existing employees and 6 medical providers. The expansion at the Orthopedic building will allow for the addition of multiple Orthopedic doctors. The hospital plans to utilize the Community Facilities direct loan program.
The renovation in the orthopedic building will cover 2,352 square feet. The new construction will be an additional 2,741 square feet and they will also expand their parking area. This area will allow for an extra 25 spaces. The total site is around 1.5 acres. The new medical office will be a 2-story, 32,000 square foot facility on the property they currently own. There are vacant residential houses that now sit on the property. These will be torn down to make room for the building.