LOBBIES TO OPEN MONDAY, September 21st, 2020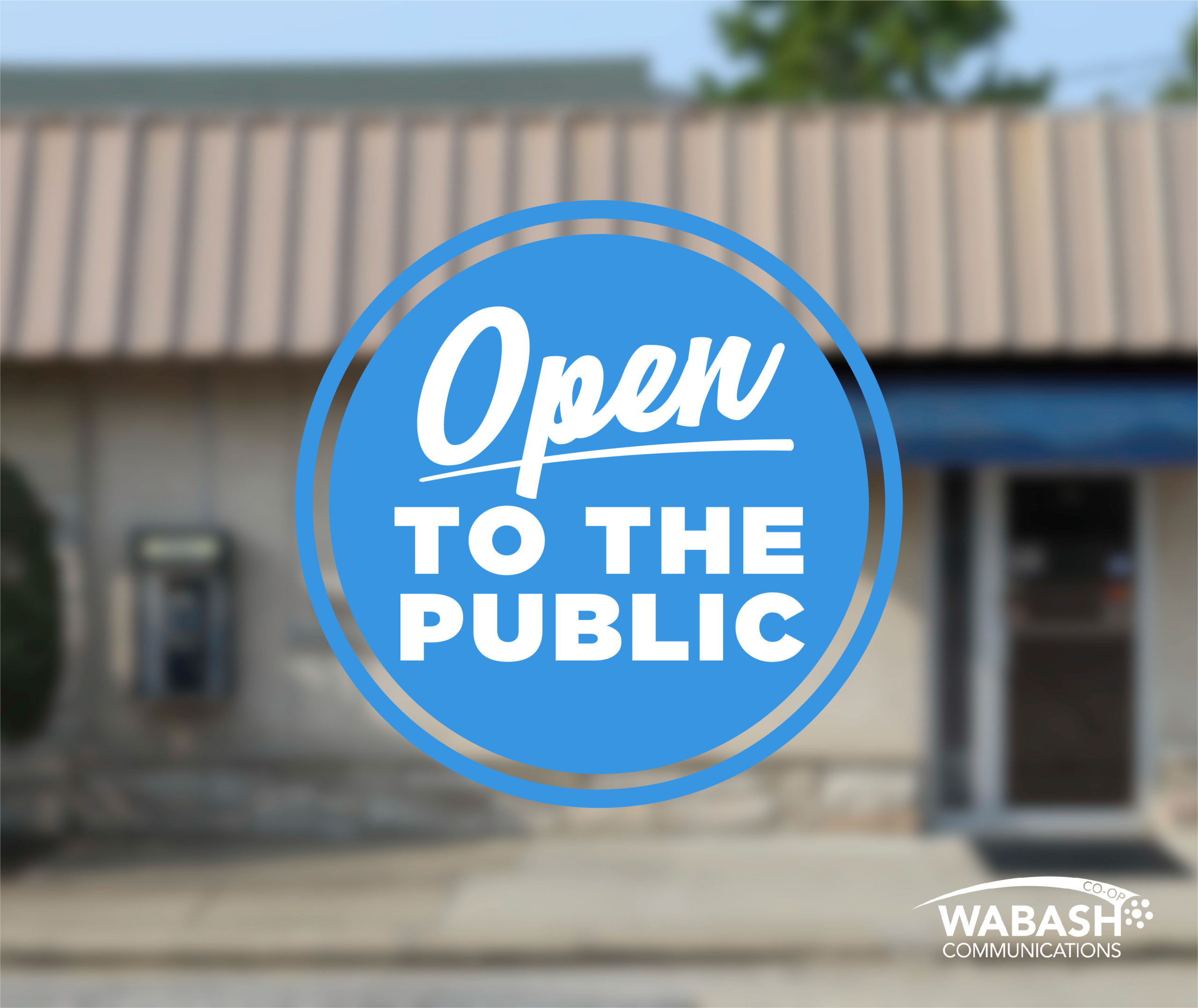 We temporarily closed our office lobbies to the public for the past several weeks, due to recent changes related to COVID-19. Starting Monday, September 21, 2020, we will be back open to the public. We look forward to seeing all of our customers again during our normal business hours Monday through Friday, from 8:00 am to 5:00 pm.
The health and safety of our employees and customers remain a top priority. We do require that you follow all COVID-19 regulations while in our lobbies. Wabash is proud to provide the communities we serve with Internet and other services to keep you connected during the pandemic. Please call us at 618-665-3311 if you have questions or need more information.