STREAMING TV CUSTOMERS - SCHEDULED MAINTENANCE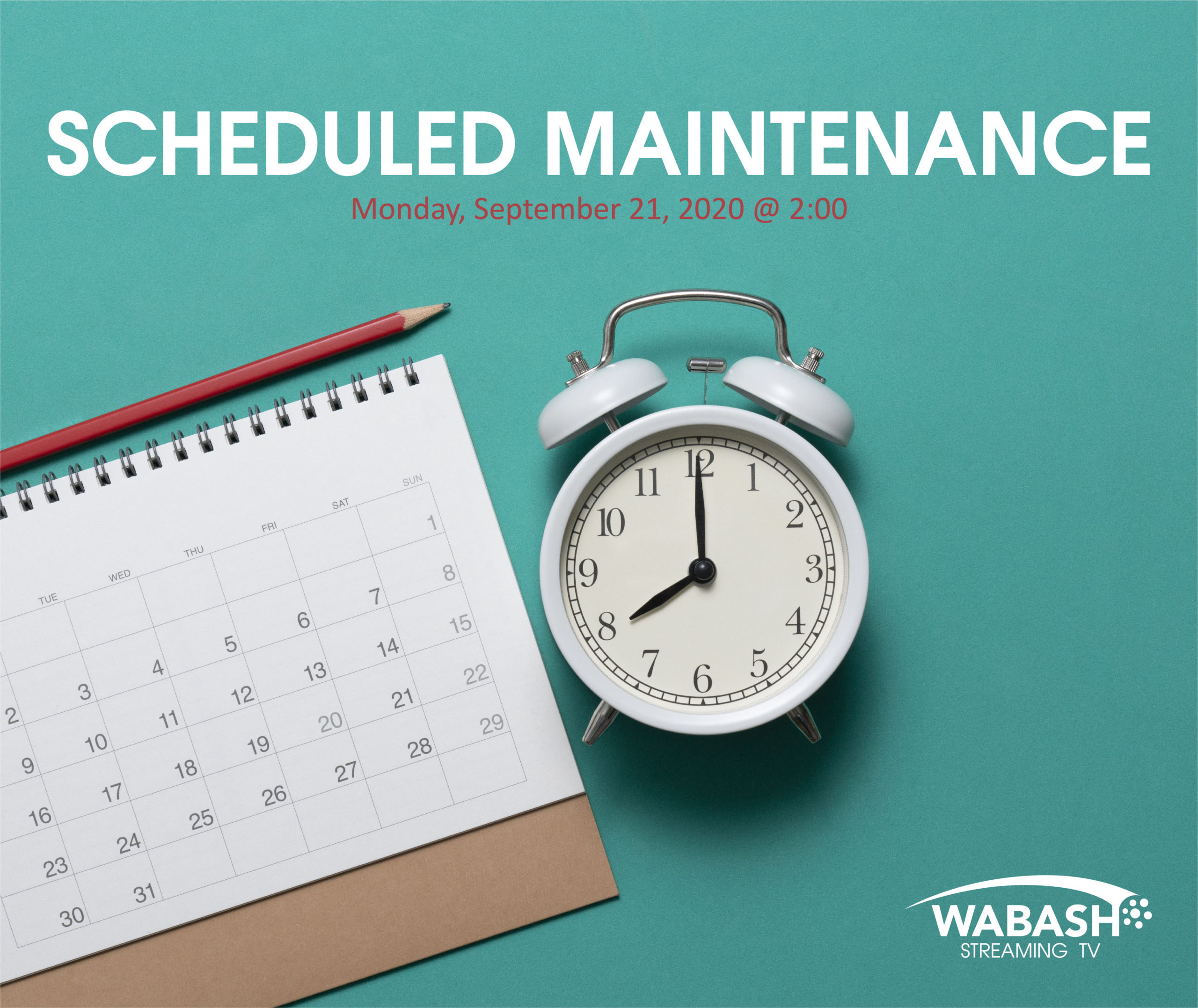 Streaming TV Customers Our streaming provider has scheduled an upgrade in their system for Monday, September 21st starting around 2:00 A.M. This upgrade will improve the overall performance of their system. They anticipate that this maintenance will take three days to complete.
During the maintenance, certain features will be affected:
Time shift – Relies on Catchup
Start over – Anything over 9 minutes relies on catchup
Replay/Catchup
The following services will be available and usual
LiveTV
nDVR
VOD
Other Application services like (Guide, Auth, EAS, etc…)
Once the maintenance is, completed, they anticipate another three days for features to reset and be back to full functions. If you are experiencing issues with the above features after Sunday, September 27th, please give us a call at (618)665-3311.